A LITTLE HISTORY ABOUT PODCASTING

"Podcasting, of course, is a concatenation of the words iPod and broadcasting. And what is podcasting? … you can not only download radio shows and listen to them — you can subscribe to them so that every time there's a new episode it automatically gets downloaded to your computer. You can listen to it there or it automatically gets synched to your iPod the next time you dock your iPod. It's very, very exciting." – Steve Jobs, 2005 Apple World Wide Developers Conference
On June 23, 2020 the first episode of the Choosing Your Reflection (CYR) podcast went live! You can listen to it now on the CYR website or by clicking on the embedded copy below.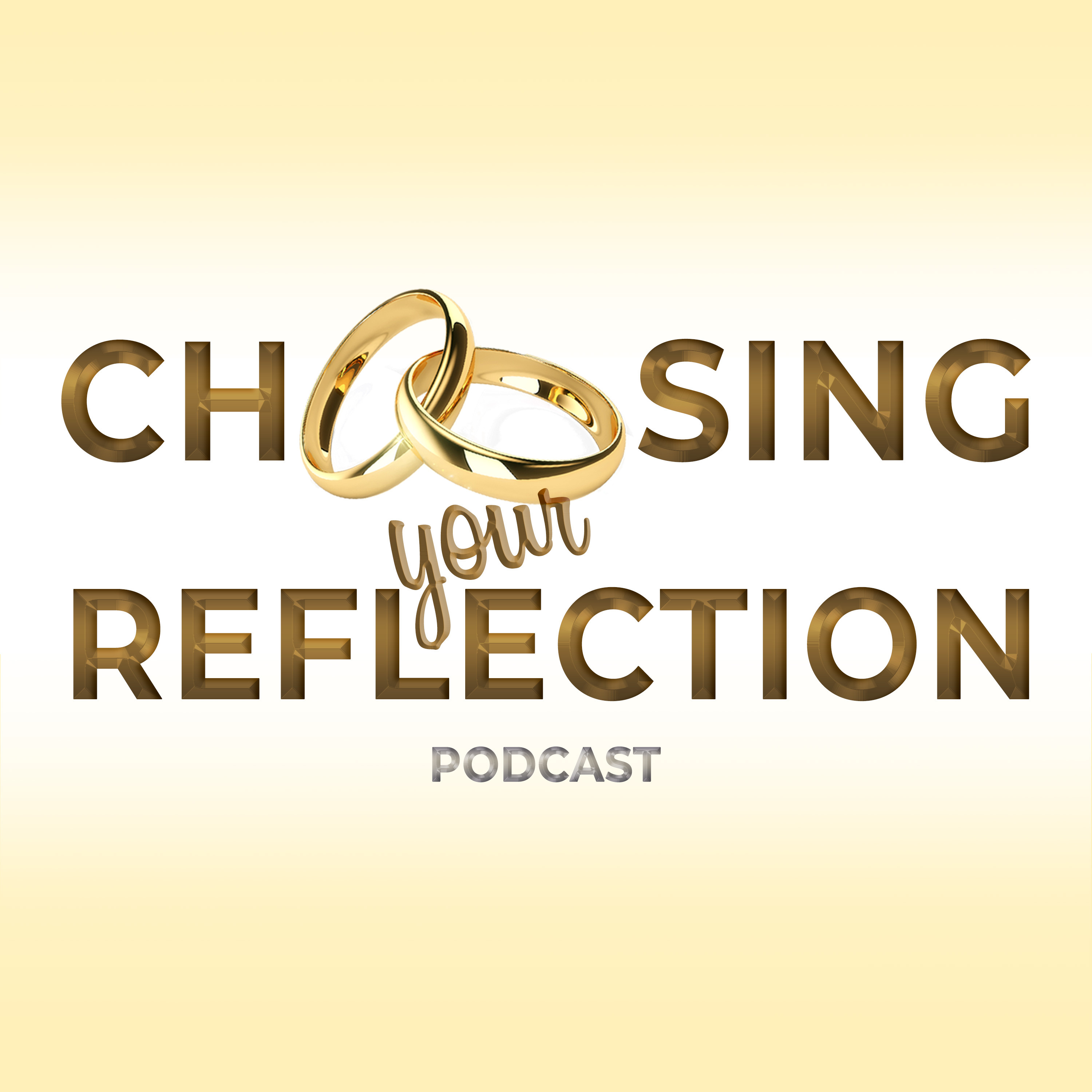 Another episode, another fascinating conversation on Choosing Your Reflection — this week with author Evelyn LaTorre. Originally from small-town Montana, Evelyn got a taste for a larger worldview young and decided to let it grow as fast and vast as possible by joining the Peace Corps where she met her future husband in Peru. Two sons, three decades, and two books later Evelyn takes us through her wedding experience, including an unexpected guest, a handmade dress, and a letter to her parents that took longer in transit than her engagement. Special Guest: Evelyn LaTorre.
Keep in mind, however, that there are other ways to listen that will enable you to take a deeper dive into the podcast world.
"Podcatchers allow you to 'catch' all new episodes of a podcast immediately, rather than finding them as they come out and manually downloading them to listen to" (Podcatcher Definition – What Is a Podcatcher?, n.d.)
You might know them as podcast apps. Whatever you call them, they perform the same basic function by accessing the podcasts' web feed and periodically checking it for updates. When a new episode is found the file is downloaded and made available on the app, eliminating the need for the app user to visit different websites to gather each different podcast.
Another term that describes it well is podcast aggregator.
Whether you call them apps, podcatchers, or aggregators, they all do the same thing — help you keep track of all the different podcasts you listen to.
You get the picture. You choose, they automatically capture the newest episodes for you.
There are plenty of podcatchers to choose from, and deciding what works for you as a listener can be overwhelming. In his recent article The Only Podcast App List You'll Ever Need in 2020, Wenbin Fang lists 37 of them. As a new podcaster, I chose eight, seven of which are listed below. iHeartRadio is also on my list and should be coming soon.
---
WHERE TO FIND CYr
ARE SOME MORE POPULAR THAN OTHERS?
According to Chartable, Apple Podcasts and Spotify are the most popular listening apps.
If a podcaster wants to reach a younger audience, Spotify should be their target. According to an article in Marketing Land, "among monthly podcast listeners age 12-24, fifty-three percent were Spotify listeners, up from just 32 percent a year ago" (Marvin, 2019).
---
PODCAST DISCOVERY SURVEY
The Podcast Host partnered with Samson Technologies and Podchaser to conduct a survey to find out how podcast listeners discover new content. As you can see in the chart below, 40% search from within a podcatcher to find a new podcast.
"A common question among podcasters is 'Is there a downside to listing my podcast on every possible directory?' Our answer: no!" (Dennis, 2020)
It does take time to establish the connections with each app, but the time spent is worthwhile. Now that Choosing Your Reflection is connected to these popular apps, new episodes will be automatically added, creating an easy way for listeners to connect with CYR without going to the website.
The screenshot below shows the seven buttons CYR visitors can use to follow the podcast in their preferred app, along with the standard RSS feed button.
Which one should you choose? PC Magazine's The 10 Best Podcast Player Apps for 2020 article explores what they consider to be the 10 best podcast apps; three of my choices made their list. Check it out if you're in the market for a podcast app.
Happy listening!
until nxt time …
Watch this video to learn a little bit of history about podcasts and how they became so popular. Enjoy!
References
Dennis. (2020, June 25). How To Publish A Podcast To 30 Different Podcast Directories. Castos. https://castos.com/podcast-directories/
Duffy, J. (2019, October 16). The 10 Best Podcast Player Apps for 2020 | PCMag. https://www.pcmag.com/news/the-10-best-podcast-player-apps-for-2019
Fang, W. (n.d.). The Only Podcast App List You'll Ever Need in 2020. Listen Notes. https://www.listennotes.com/podcast-academy/the-only-podcast-app-list-youll-ever-need-in-2020-7/
Gray. (2020, February 13). The Top Podcast Directories to Widen Your Podcast Distribution. The Podcast Host. https://www.thepodcasthost.com/promotion/best-podcast-directories-where-to-list/
List of podcatchers. (2020). In Wikipedia. https://en.wikipedia.org/w/index.php?title=List_of_podcatchers&oldid=958888347 Page Version ID: 958888347
McClean, M. (2020, March 27). Podcast Discovery Stats in 2020 | How Listeners Discover New Shows. The Podcast Host. https://www.thepodcasthost.com/promotion/podcast-discoverability/
Mitchell, K., & Plaut, M. (2019, March 11). Take a look around the all-new RadioPublic app. RadioPublic. https://about.radiopublic.com/2019/03/11/take-a-look-around-the-all-new-radiopublic-app/
Podcast. (2020). In Wikipedia. https://en.wikipedia.org/w/index.php?title=Podcast&oldid=963899018 Page Version ID: 963899018
Podcatcher Definition—What is a Podcatcher? (n.d.). Backtracks.Fm. https://backtracks.fm/resources/podcast-dictionary/podcatcher
Quah, N. (2019, October 3). Picking the Best Podcast App (and a Guide to the Rest). Vulture. https://www.vulture.com/article/best-podcast-apps.html
SteveJobsArchive. (2017, September 21). Steve Jobs announces switch to Intel & Podcasting WWDC 2005—YouTube. https://www.youtube.com/watch?v=iNwvAuc0nCU
Zohrob, D. (2020, January 21). Apple Podcasts vs. Spotify—Which is more popular? Chartable.Com. https://chartable.com/blog/apple-podcasts-vs-spotify-which-is-more-popular?