The podcast Choosing Your Reflection is live and ready for your enjoyment!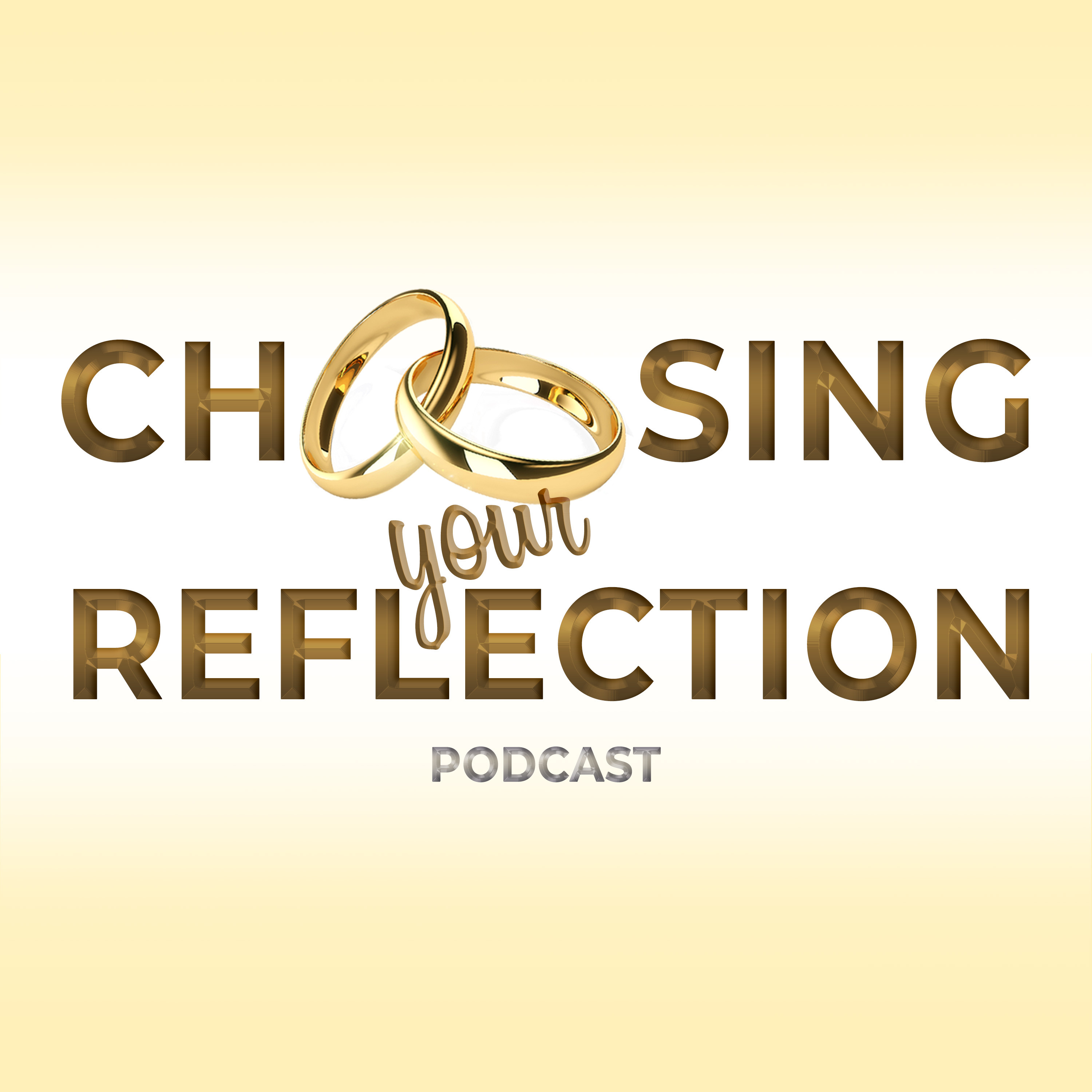 Another episode, another fascinating conversation on Choosing Your Reflection — this week with author Evelyn LaTorre. Originally from small-town Montana, Evelyn got a taste for a larger worldview young and decided to let it grow as fast and vast as possible by joining the Peace Corps where she met her future husband in Peru. Two sons, three decades, and two books later Evelyn takes us through her wedding experience, including an unexpected guest, a handmade dress, and a letter to her parents that took longer in transit than her engagement. Special Guest: Evelyn LaTorre.
Seven weeks ago it was an idea; today it is a reality. But the story of the CYR podcast actually began a long time ago when I was a fragile twenty year old bride-to-be.
---
MY GOWN
In 1982 there weren't as many options as there are today. My mom and dad were paying for my gown, so there were certain "requirements" that had to be met:
It had to be white.
I had to have a veil over my face for the ceremony.
It had to fall within a certain budget.
Seems reasonable enough, right? Except that
I don't look good in white (pale skin).
I didn't want to wear a veil AT ALL.
Having to wear a headpiece drastically changed my choice of hairstyle for the day.
So the one thing that I felt was my choice, which was the dress, ended up not having the elements I wanted.
In the end it was a beautiful day and the dress was lovely, but it was not the perfect dress for me.
---
MY DAUGHTER'S TURN
This time around I wanted things to be different for my daughter — who, by the way, is a completely different animal than her mother.
My goal was to be hands-off as much as possible through the process, allowing her the latitude to choose literally anything she wanted. The color, style, length, headwear (or not) … everything should be her choice and hers alone. I was determined to be involved but to stay neutral. Mum's the word, no pun intended.
My wish was to take what I had learned from my experience and give my daughter the very thing I did not get … freedom of choice.
As we visited the numerous bridal salons (I think there were 525,600 of them … ) I sat quietly as I watched her model every conceivable permutation of gown imaginable. With each and every dress she would say
"Mom, what do you think?"
"It's beautiful. You look beautiful. You look good in everything."
I still maintain this is true despite my inherent bias.
"Mom I really want to know what you think."
In return I would decisively repeat my mantra. As you can imagine this scenario did not play out well. I was failing miserably and I couldn't understand why. This was her time, not mine. Why was this process so difficult?
It wasn't until she found her perfect dress that I discovered the answer.
The very thing she wanted I was keeping from her. As I strived to provide her with emotional support by keeping quiet, she longed for my affirmation that her choice was something we both loved.
Go figure.
My intentions were good but the implementation of my plan was faulty. I had chosen my course of action based on seeing the world through my own lens rather than my daughter's.
---
HOW CAN I SHARE THIS?
I was so moved by the contrast between my two experiences that I decided I would write a book about it. I've never written a book, but what the heck, it seems like fertile ground for an interesting one. I even wrote the first chapter. But for now my experience serves as the catalyst for the CYR podcast.
Choosing Your Reflection is a podcast of discussions with everyday people who share the stories of their quest to find the perfect wedding outfit. But more importantly, what they learned along the way.
As my dear friend loves to say, "Everyone has a story." And they are all interesting. A big shout out to all the interviewees who have graciously shared their experiences and make this podcast possible!
---
why a podcast?
"One reason podcasts are so popular is that the format is uniquely situated to fit into our busy lives. Any topic you're interested in? You'll find a podcast dedicated to it. Only have fifteen minutes to spare? You'll find a podcast that you can listen to in that time frame. Prefer stories? There are podcasts written to scratch that narrative itch. Prefer news? Nonfiction? Science? Politics? You'll find a podcast that fits.

It's information and entertainment, in bite-size chunks, right at our fingertips. Plus, the format of podcasts allows a deeper dive into many subjects — it creates the possibility of long-form investigations in a very accessible medium. While many of us might not take the time to sit down and read a 20k word length article, we can listen to that article in bite-sized chunks during our commute to work, especially if it's presented in an entertaining, narrative way" (Quora, 2018).
---
WHERE TO FIND CYR
I do hope you'll visit the Choosing Your Reflection website and give it a test drive. You can also find CYR on Apple Podcasts, Google Podcasts, Castbox, Castro, Deezer, Overcast, PocketCast, Podcast Addict, RadioPublic, Spotify, Stitcher, and TuneIn. If you have an Amazon Echo, just say "Alexa, play the podcast Choosing Your Reflection" to stream the most recent episode.
Episodes generally fall in the TED Talk range (around 20 minutes) so they don't require a big investment of time.
If you're interested in being interviewed for Choosing Your Reflection just fill out the Wedding Outfit Survey and indicate that you would like to share your story. I'll get back to you as soon as I can!
Why is it important? Because I believe that when we choose our wedding outfit or help others choose theirs, we can gain insight into ourselves and those we love.
We just have to have the eyes and ears to recognize it.
until nxt time …
A summary of my journey to produce CYR can be found here.
References
Quora. (2018, October 12). Why Are Podcasts Gaining In Popularity? Forbes. https://www.forbes.com/sites/quora/2018/10/12/why-are-podcasts-gaining-in-popularity/#65ace9465321