---
A podcast series on the sociology, psychology, and story of choosing a wedding outfit.
Getting married is an event that holds a different meaning for everyone. For some it's based on religious traditions, and for others it's a validation of an earlier choice they made to live with that special someone they love.
Our guests are diverse but they all share a common journey. As they share their stories they'll help us unravel the mystique that exists around choosing that special outfit and what they learned about themselves along the way.
The Choosing Your Reflection podcast is a series of weekly discussions about the allure and mystery of what brides and grooms choose to wear on their special day. Through our informal conversations we aim to unravel the significance of the "perfect" wedding day outfit, and how it is perceived through our guests' eyes.
" … when I came out in that dress … It gave me confidence. I wanted to show everybody 'Look at me in this dress! I could be a bride!'"
"You know how you go to so many weddings and they're just all the same? … I wanted something different."
"I've always wanted … a royal blue suit. But that's not a suit you can wear on the daily. So I was like, 'That's the occasion.'"
What's the formula for creating a podcast? Seven weeks ago I wasn't sure, but now I can share my recipe with you. Here are the ingredients:
Combine your ingredients in a fashion that suits you and voilà! You are now sharing your passion with the world!
Take it for a test drive! Click on the episode you prefer by choosing from the list beneath the description.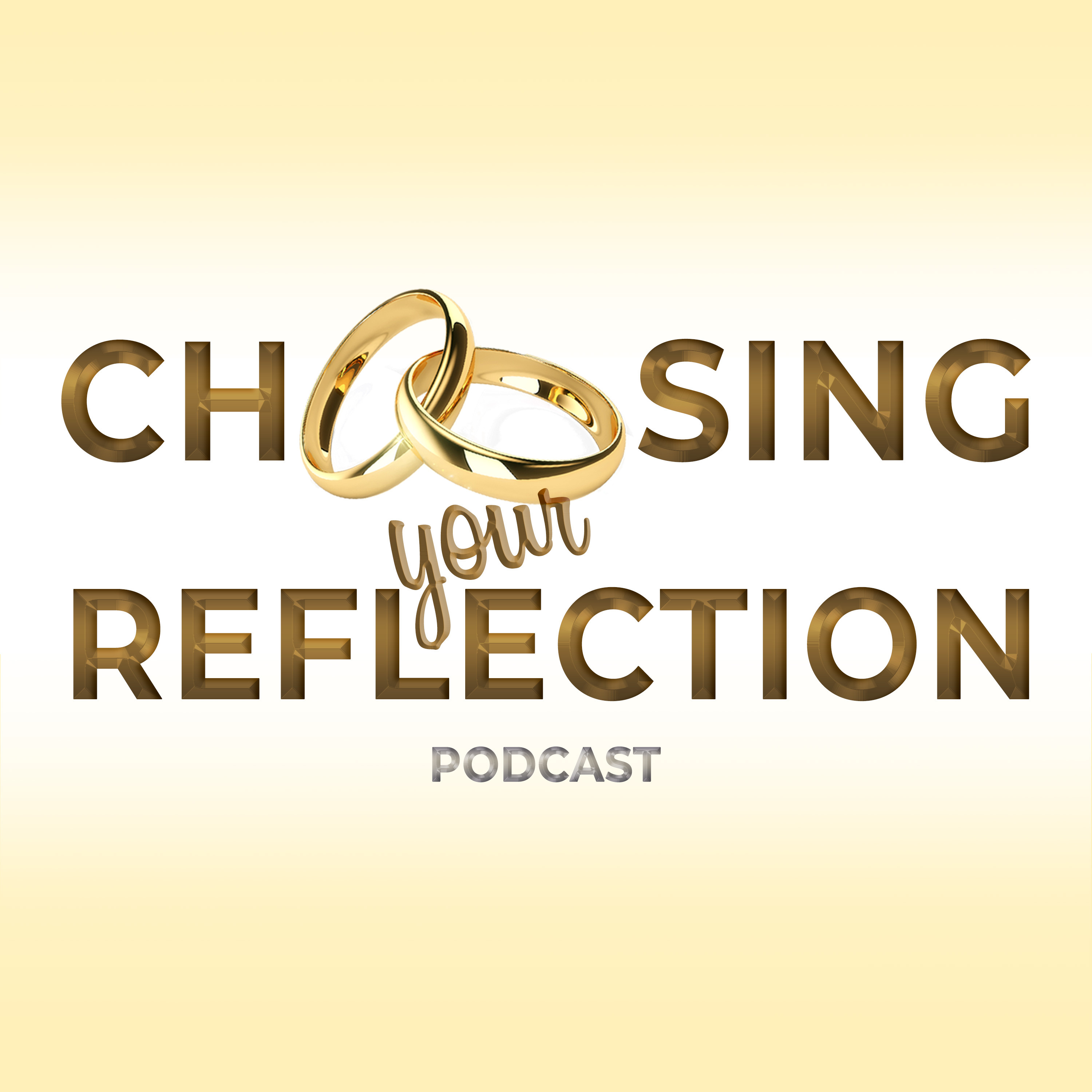 Another episode, another fascinating conversation on Choosing Your Reflection — this week with author Evelyn LaTorre. Originally from small-town Montana, Evelyn got a taste for a larger worldview young and decided to let it grow as fast and vast as possible by joining the Peace Corps where she met her future husband in Peru. Two sons, three decades, and two books later Evelyn takes us through her wedding experience, including an unexpected guest, a handmade dress, and a letter to her parents that took longer in transit than her engagement. Special Guest: Evelyn LaTorre.
Want the details? The links listed below is where you'll find them.
The best part? The interviews. I've enjoyed each and every one. And I think my guests have too. Here's a quote from our very first interviewee in an episode that will be released very soon.
"That's perfect, what you said. That's exactly right. I didn't really think about it until we had this podcast. So this is really insightful. This was fun. Thank you!"

– Maureen
Thank you Maureen, and thanks to all the other guests who make Choosing Your Reflection possible.